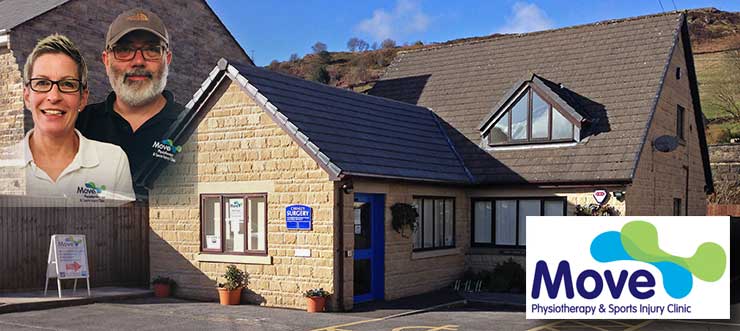 Home | Conditions Treated | About me | What People Say
About Us
Before studying Physiotherapy, Ruth gained a Sports Science degree from Trent Polytechnic in Nottingham.

She qualified as a physiotherapist from the Royal Orthopaedic Hospital, Birmingham in 1993 then spent 8 years working in the NHS at Leicester Royal Infirmary - 5 of those as Senior

Physiotherapist of a busy Trauma Orthopaedic Ward. During this time, she worked in Gondor, Ethiopia and helped set up a physiotherapy department in the main hospital there. When she returned to the UK she decided to enter private practice and set up Move Physio.

Ruth is proud to have worked with the Leicester Tigers Rugby Club for 9 years, as one of the principal physios for the First Team and Academy. This presented further opportunities and she was chosen to be the Principal Medic on two major charity walks. The

first with Jeremy Guscott (England and Bath Rugby Player) who walked 800 miles for Leukaemia Research and the second with Phill Tufnell (England cricketer and TV presenter) who walked 500 miles for Macmillan Nurses.

Ruth enjoys working with all age groups. In addition to musculoskeletal physiotherapy, She also address foot biomechanics and can use acupuncture as part of treatment.

She has had extensive involvement with consultants and GPs and is able to organise further assessment from specialists if required.
Ruth Edgar
Chartered Physiotherapist
BSc Hons., MCSP, HCPC Reg., AACP Grad. Dip. Phys.

For more information or to book an appointment, contact me on

Tel 01663 752000

email movephysio@aol.co.uk
Move Physio · Chinley Surgery · Station Road · Chinley · High Peak · SK23 6AR